Outlook Calendars for Confluence Make standard your premium
Use the power of Microsoft 365 in your Confluence calendars.
Enjoy full-scale team calendaring including your Jira dates in Confluence. Benefit from real-time data, no sync needed. Enjoy smart calendaring in Confluence for you and your team.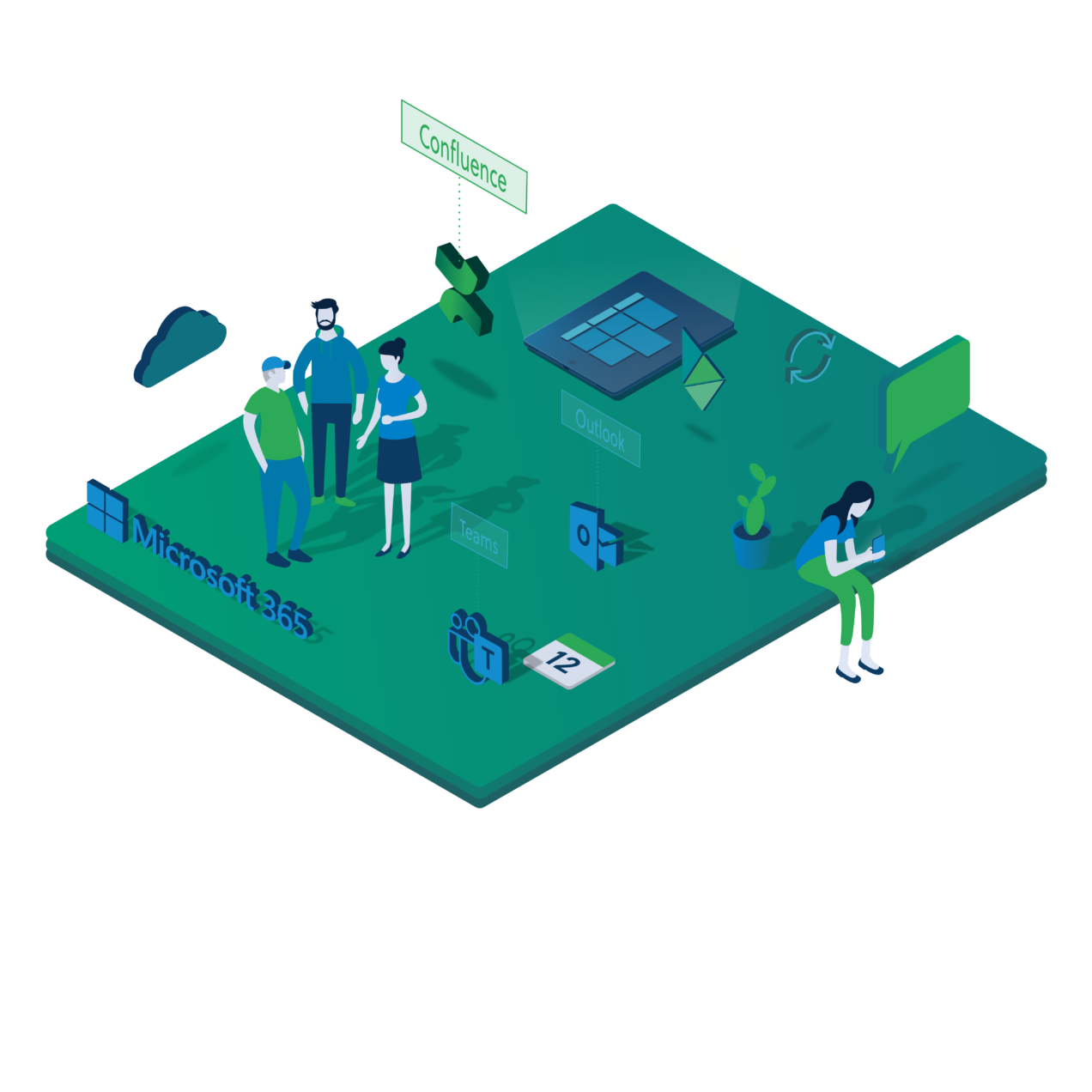 Video
You're not sure if our app is the right fit for you? Our videos gives you more insights.
Check out our bouncy product video and make standard your premium with Outlook Calendars for Confluence.
Explore the main features of Outlook Calendars for Confluence in this on point demo video.
With the latest release, Outlook Calendars for Confluence has become a critical part of our day-to-day operations. When Atlassian decided to make Team Calendars a premium feature, they created quite an inconvenience for our teams – but Outlook Calendars for Confluence has filled the gap, and then some. The support provided by yasoon is top-notch as well.
Review from Atlassian Marketplace
Been using this since it first came out and it allows us to to keep our outlook calendars uptodate plus our one shared calendar. It now works with Group Calendars so its a lot easier to setup. They have now added support for a whole lot of JIRA dates. Still Lovin it.
Review from Atlassian Marketplace
Best option to connect Outlook to Confluence I've seen so far. Very fast support and active product development and response to feature requests.
Review from Atlassian Marketplace
We are migrating from a Sharepoint to the Confluence-based intranet Linchpin which wouldn't be possible if this app wouldn't be available. For our employees it is crucial to access calendar information directly in the intranet which Outlook Calendars for Confluence allows us to do. The app is very easy to use and the support is excellent.
Review from Atlassian Marketplace
What's next
Our app is available on the Atlassian Marketplace. Start now and collaborate across tools.
Patrick Schüssler
Partner Manager
You want to learn more? Get in touch for a personal demo!