You will learn how your company's IT service desk can perform better with Jira Service Management and Microsoft 365
Gone are the days where employees relied on scattered communication like phone calls, emails or walk-up help desks to get a response to their service requests. Internal clients are heavy users of Office tools like Microsoft Teams and expect real-time internal communication. Find out which challenges and insights are important for your internal customers and how to optimally connect your IT service desk with Jira Service Management and Microsoft 365. Let's find out how to shape the future of a hybrid ITSM working environment.
Atlassian's Jira Service Management (JSM) is growing fast – over 35,000 customers now rely on Atlassian for modern, high-velocity ITSM. Service agents can boost efficiency through simpler triage and resolution of service requests. For users, the simple self-service portal allows them to submit requests easily.
Microsoft 365 and the Office suite are widely used throughout enterprises of all sizes, with 300 million licensed business users and 145 million daily active Microsoft Teams users (as of Q3 2021). Companies can manage their productivity from any device with Microsoft Office apps.
Key challenges
Companies face several key challenges with ITSM software like Jira Service Management and corresponding cross-tool collaboration.
Solution
Gain specific insights on how to optimally connect your service desk with Jira Service Management and Microsoft 365.
Time to resolution
The service desk is on the front line to help internal customers solve any issues or give them access to the tools they need. In short – they need to solve problems quickly and keep customers happy.
Service agents are under great pressure to optimize critical operational measures, such as average time-to-resolution or first-time resolution rates. Especially, because time-to-resolution is a key driver of customer satisfaction.
Service teams are inundated with service requests coming from emails, phone calls, chats, and walk-up help desk requests. A huge amount of time is lost switching between multiple service channels and chasing down inactive requests.
Cross-tool communication and asynchronous email communication can make quick resolution times impossible. A service request that could have been completed within 15 minutes can take 3 to 4 hours, as users typically take 1 to 2 hours to respond.
The challenge with cross-tool service desks is that tickets may be routed to the wrong service agents, which then prolongs the time-to-resolution. That makes service request management inflexible and complex, limiting the service teams' ability to effectively configure and manage their service requests.
Constantly switching tools causes information losses. Insufficient information in a service request ticket results in frequent back-and-forth communication with users that delays resolution. How do we avoid this fatiguing tool-switching by connecting existing tools properly?
Customer satisfaction
Yes, time-to-resolution is a key driver of customer satisfaction. But it takes more to make an internal customer truly happy.
Customers want their problems solved quickly and without disruption, but how do service agents go from 'average' to 'outstanding' in terms of customer satisfaction?
High first-contact resolution rates are usually associated with high levels of customer satisfaction. But the tone of voice and availability of a committed service agent are also very important. Corresponding with many different agents and asynchronous communication via email gives internal clients the impression that they are not valued. Sometimes, user satisfaction and feedback on the handling of service requests, which could help understand and address user pain points, are not collected.
Giving internal customers / non-technical employees the opportunity to access the JSM self-service customer portal allows them to submit their requests online. They can access any service project for which they have permissions and send requests by going to the respective portal. That seems like a smooth process, but on the long way to improve customer satisfaction, service agents and teams must encourage their customers to make use of the portal. How do you deal with internal clients not using the self-service portal? How can companies leverage customer satisfaction overall?
We found that our ITSM model made the rapid change from on-site to a remote workforce seamless. […] Our 2 biggest challenges have always been, driving customers to our portal for self-service and knowledge and creating better automation and workflow in our ticketing processes. We need to continue to improve on this, especially in our more remote / hybrid working model. This is a big focus in our JSM implementation.
Atlassian Community
Supercharge your IT service desk processes
How do you deal with those key challenges in service desk operations? Let us introduce you to an optimally connected IT service desk. Start off where your customers are: Connect Microsoft 365 and Jira Service Management.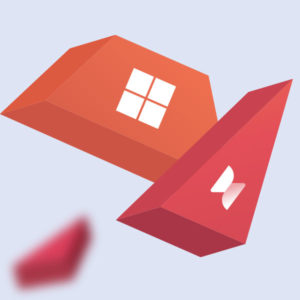 Microsoft 365 for Jira is an app available on the Atlassian Marketplace. Check it out and start working with a fully connected IT service desk now.
Benefits working with Jira Service Management
Time saved creating support tickets with Microsoft 365 for Jira.
Greater efficiency working with Jira Service Management.
Increase in customer satisfaction working with Jira Service Management.
Sources: Microsoft 365 for Jira – save 55% of your time creating support tickets – YouTube (October 2021), Reimagining ITSM: Customer Stories eBook – Partner Portal – Atlassian Partner Portal (October 2021)
IT service management with Microsoft 365 for Jira
Speed up your ITSM processes. Fully integrated, quick, transparent. Work smarter together with Microsoft 365 for Jira.
Save 55% of your time creating support tickets
Ready, set, go! Create issues and support tickets from within Microsoft Outlook and Teams and save time doing so.
Further reads
We keep you informed with resources for your way to a fully connected service desk.