Outlook Email for Jira Get it together
Constantly switching between Microsoft Outlook and Jira is both time-consuming and annoying.
Outlook Email for Jira connects your work worlds: Access relevant Jira information in your Outlook inbox and share, read or send emails in your Jira issues.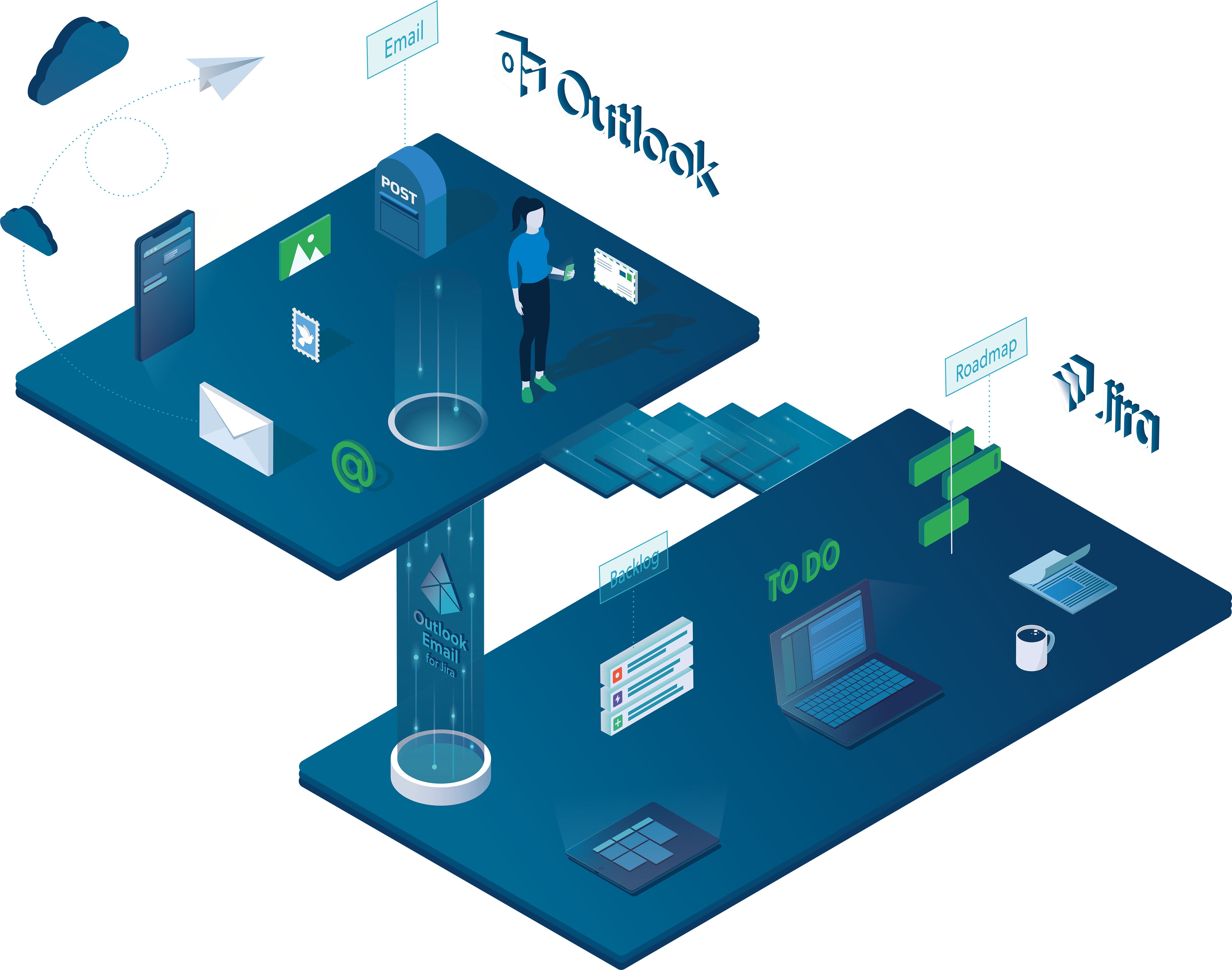 Videos
You're not sure if our app is the right fit for you? Our videos give you more insights.
At a glance: Within a minute you'll get to know all main features and benefits of our Outlook Email for Jira app.
Webinar: Outlook Email for Jira 3. We walk you through all the new features and changes and explain the migration.
We use Jira for all internal development processes. Outlook Email for Jira makes it much easier for us to switch between internal and customer communication. Our users immediately started to use Jira more often, which means, we get a more accurate view of our project situations.
COO Sovanta
Great app for our daily business. We use it a lot because a great slice of our customors is unable / unwillingly to use the support portal. Also a lot of communication with external partners is added to our jira issues with "a click".
Review from Atlassian Marketplace
Great app, it really makes your workday easier. If you are using Outlook and Jira this is the way to make sure information from e-mails are added to your Jira tickets and that tickets from e-mails are created in the first place.
Review from Atlassian Marketplace
What's next
Our app is available on the Atlassian Marketplace. Start now and collaborate across tools.
Patrick Schüssler
Partner Manager
You want to learn more? Get in touch for a personal demo!