Microsoft 365 for Jira – integrate Outlook
Connect Jira issues to Outlook emails in Microsoft 365. Simply access relevant Jira information in your Outlook inbox and share, read or send emails in your Jira issues.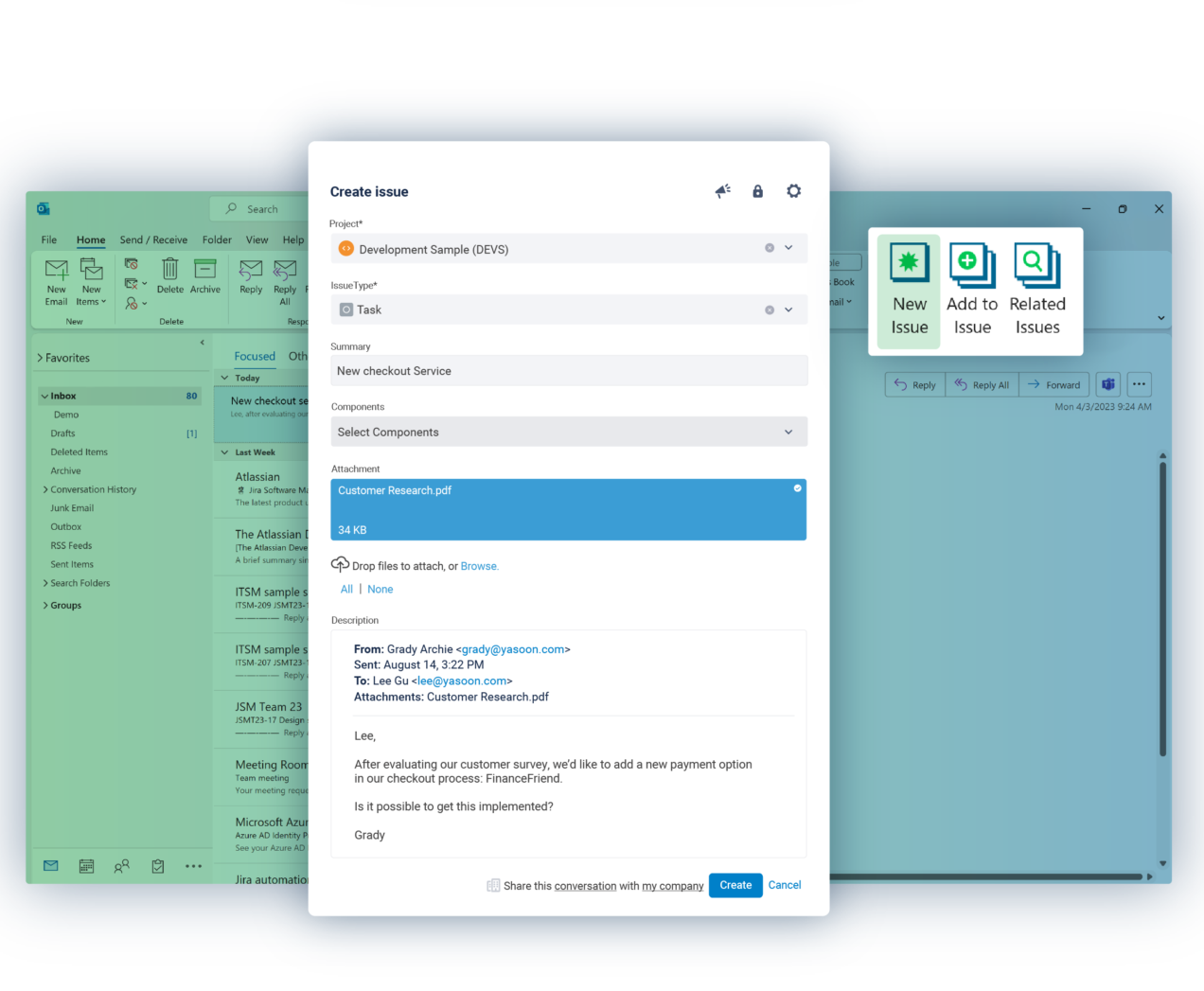 Create Jira issues directly in Outlook
Take over email attachments and text formatting.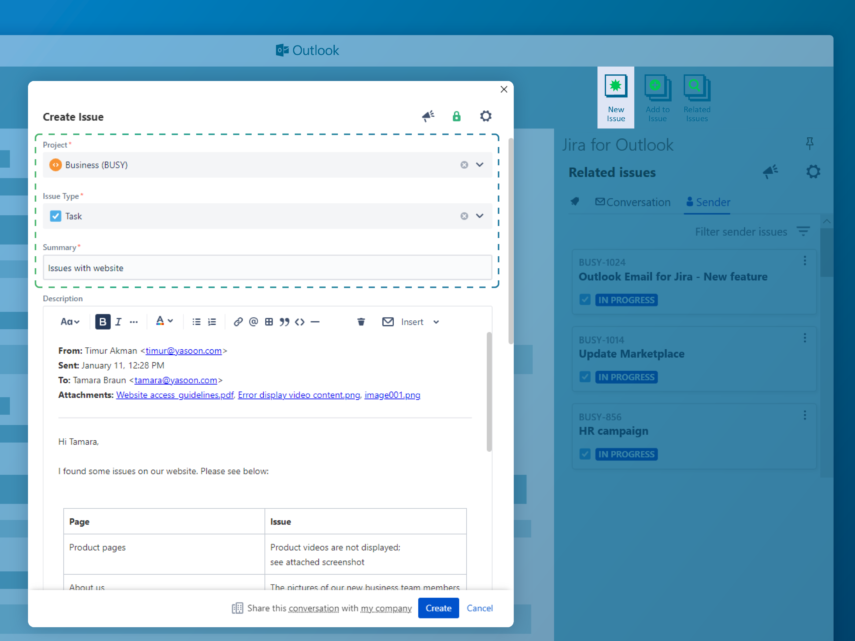 Share emails and future conversations
Choose who can see the email conversation in Jira.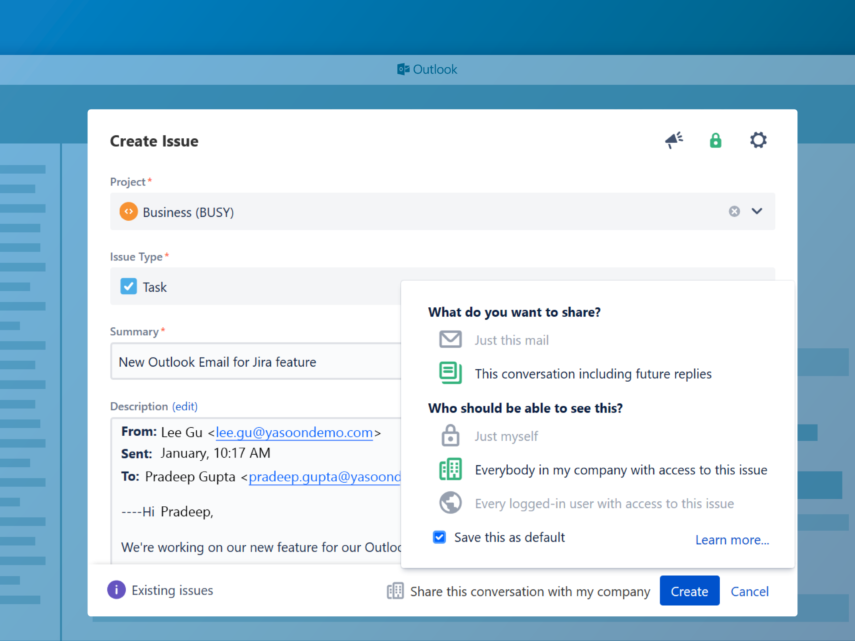 Outlook emails in a Jira context
The Outlook sidebar displays related Jira issue information.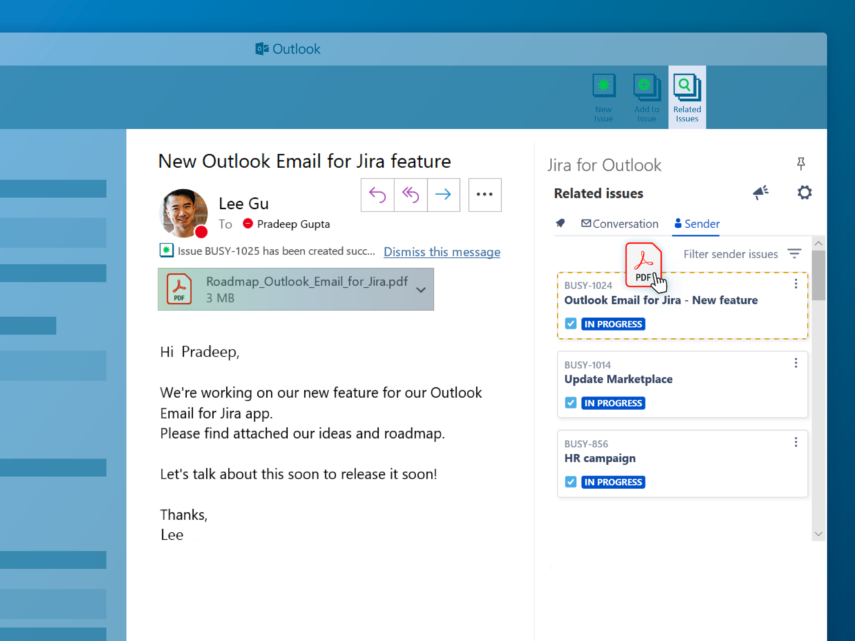 Send emails in Jira
Emails are linked to your Outlook account and documented in Jira.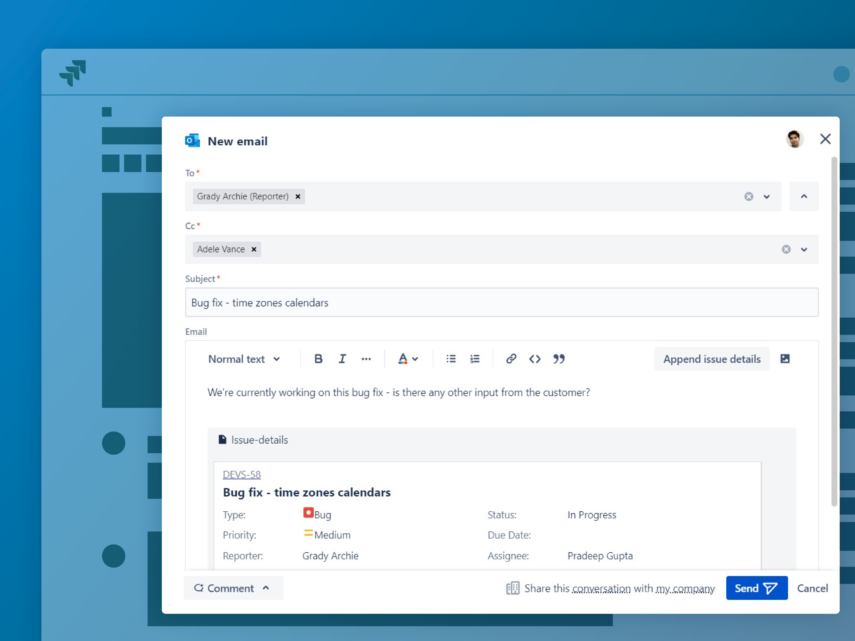 Work with emails in a Jira context and more: Explore all features in depth and find out if Microsoft 365 for Jira is the right fit for you.
Work with emails in a Jira context
Learn more about integrating Outlook with Jira in this short video. You can intuitively access all relevant Jira features right from Microsoft Outlook.