Microsoft 365 for Jira – schedule Outlook meetings
Schedule Microsoft Teams and Outlook meetings in Jira. See all calendar availabilities of users involved and send meeting requests based on their Outlook calendar dates.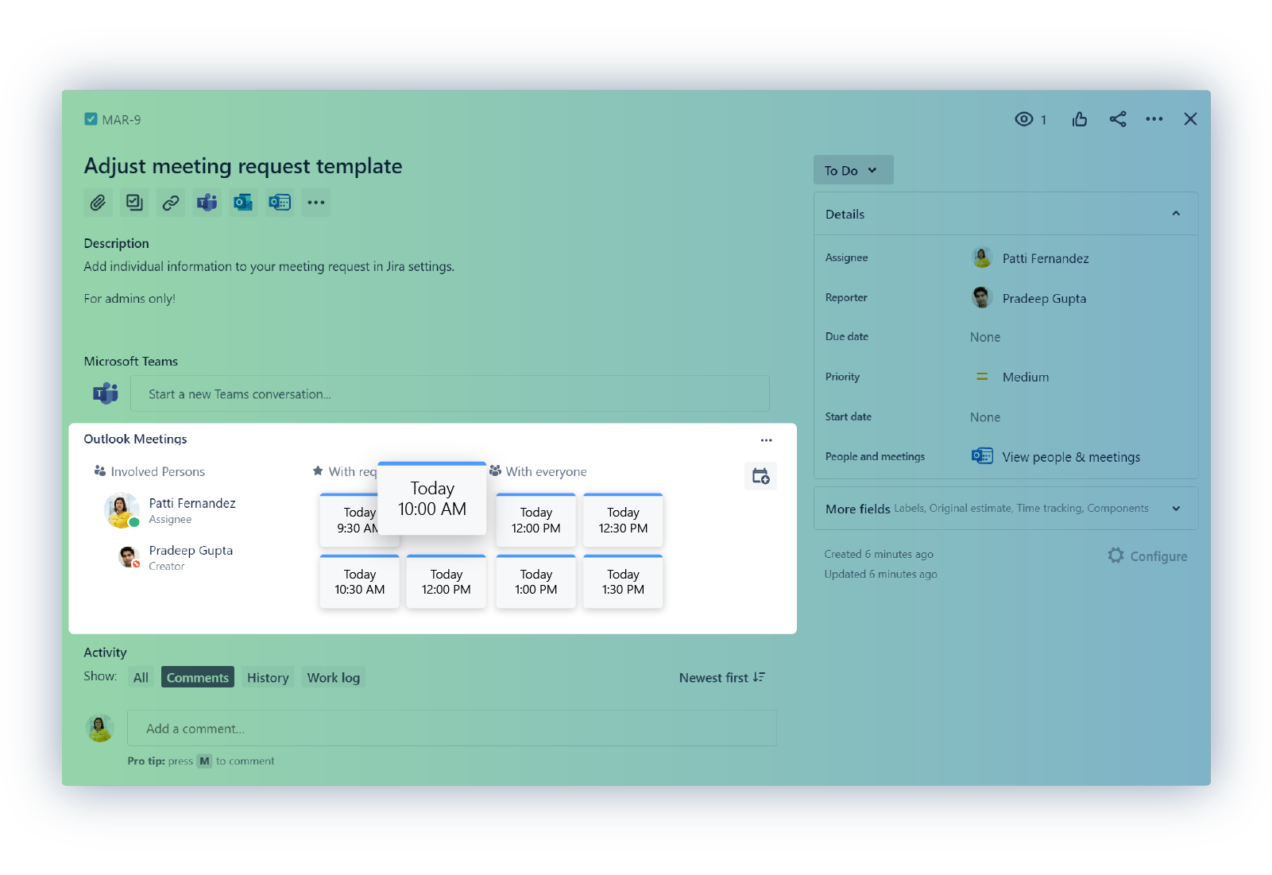 Send Outlook meeting requests in Jira
Send Outlook calendar invites directly from Jira, including a unique Microsoft Teams meeting link.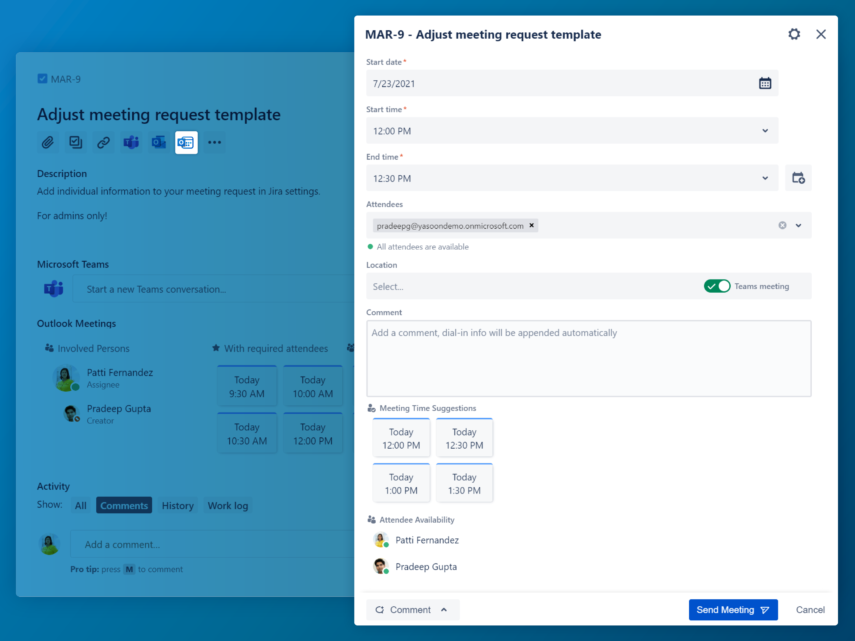 See meeting availability of relevant users
You can easily see if your colleagues are available for a call right away.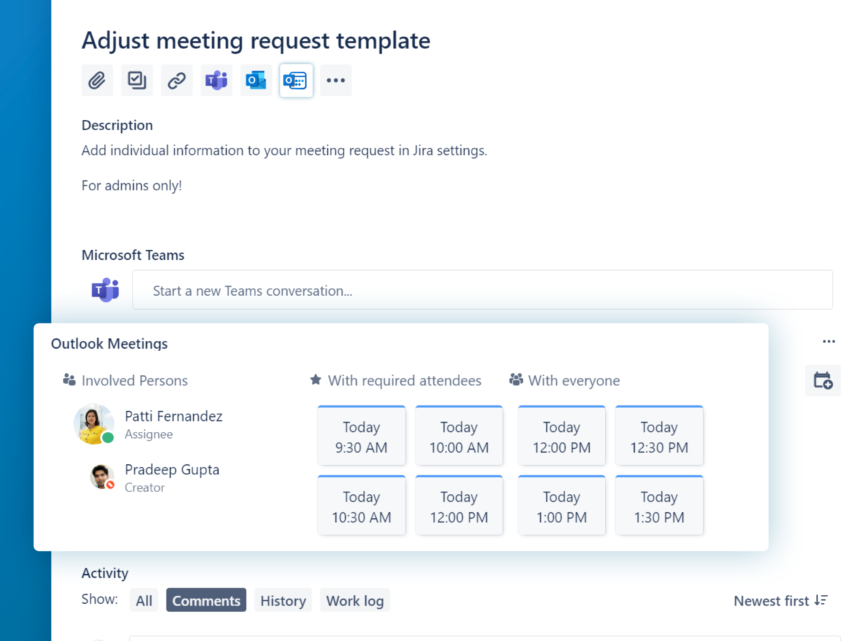 Configure the app UI to your needs
Choose mandatory issue fields in Jira and how many meeting suggestions you want to show.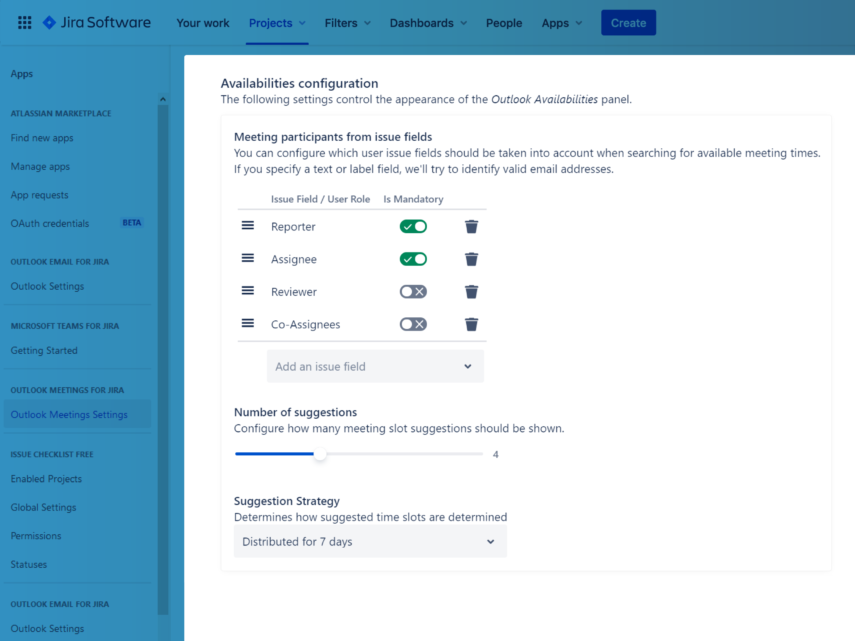 Enjoy easy scheduling in Jira and more: Explore all features in depth and find out if Microsoft 365 for Jira is the right fit for you.
Easy scheduling in Jira
Learn more about scheduling Outlook meetings with Jira in this short video. Microsoft 365 for Jira helps you to easily schedule a meeting from Jira or Jira Service Management.