With 115 million daily active users, Microsoft Teams is here to stay. It has revolutionized teamwork – and also raised our awareness of how well processes can work when they're integrated in one single, powerful tool.
After 2020, users have zero patience to switch tools for different tasks – and rightly so. They don't think twice about writing support tickets to their IT in Microsoft Teams, and then expect a quick resolution. That's a great option for the user, but not so much for IT.
Today, IT support gets inundated with requests from various channels. But what they really want is an overview of all tickets in Jira Service Management.
Let's connect Teams and Jira Service Management
Our Microsoft Teams for Jira app already connects both working environments – and now we are working through our roadmap, focusing on Jira Service Management.
Customers can now create support tickets directly in Microsoft Teams using an integrated JSM portal. The support team sees the requests right in Jira Service Management and can work on them as usual.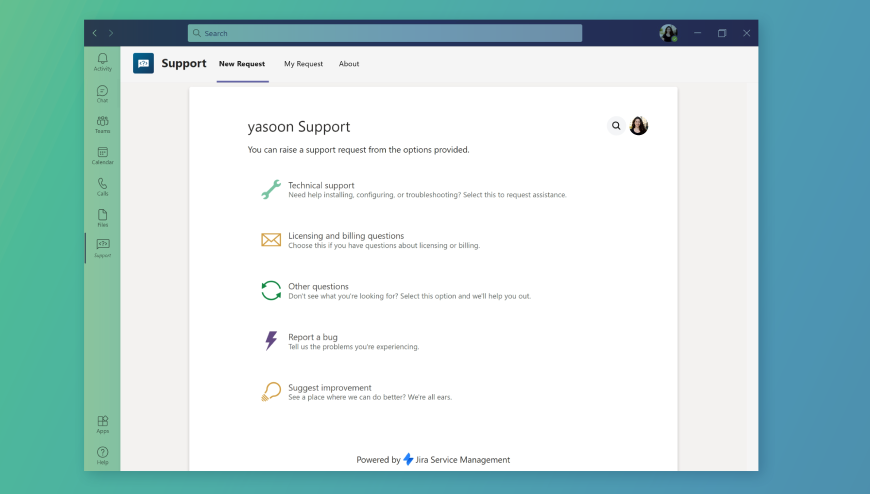 Our chat-based ticketing lets the agent reach out to the customer directly from the Jira issue, all based on Microsoft Teams chat. Getting a quick response is no problem anymore.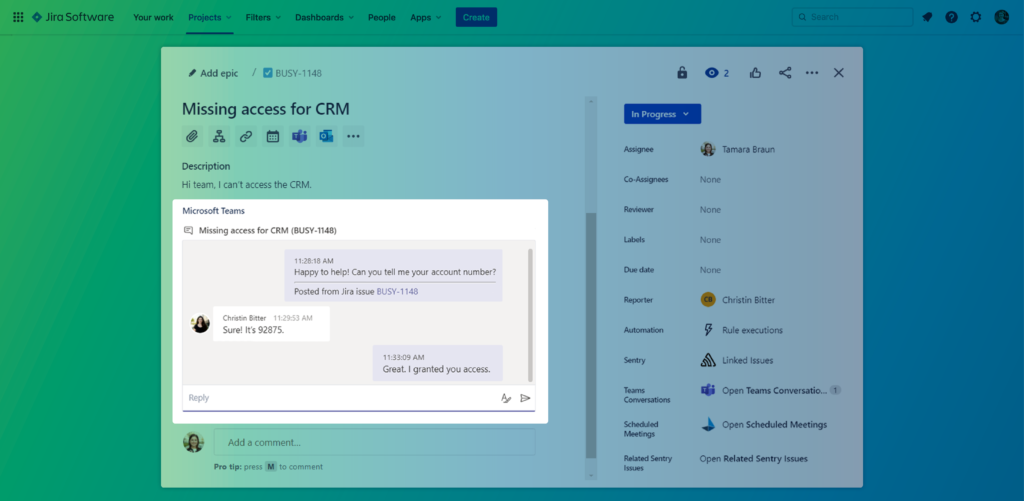 Got a particularly challenging ticket? Triage it together with your team by posting the Jira issue to your Teams channel. All discussions are linked, so you see them instantly in Teams or Jira.

Jira comments and more on our roadmap
This alone is a game changer in resolving customer tickets. But we have more on our near-term roadmap.
For users, we aim to provide a transparent resolution process in Microsoft Teams. They will be able to see their open requests and get status updates on their tickets in one tab.
As for the agents, we talked to a lot of our customers with high Jira comment usage. We want to push Jira comments to Teams notifications to connect the communication streams from agent to user.
Teams and Jira Service Management are a combination we want to invest in.
Psst… do your customers also send tickets as e-mails? Check out our Outlook Email for Jira add-in to add them to JSM, too!